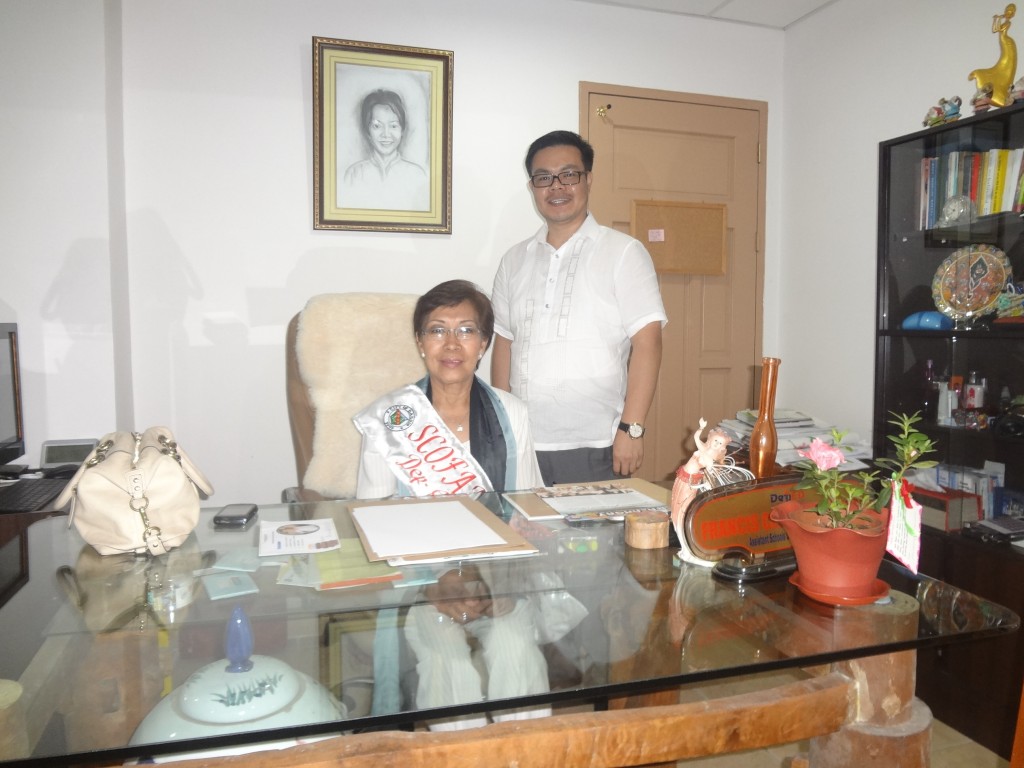 On October 7, 2014, Madame Norma P. Belnas, a retired Master Teacher in E. Rodriguez Sr. Elementary School in Cubao, Quezon City was assigned as the Schools Superintendent for Baguio City.
Ma'am Belnas , in her 30 years of service,taught as a Science and Math Teacher in Grade 6. She also co-authored the Activity Book for Grade 3 which is still currently being the public schools today. Ma'am Belnas also was selected as One of the Ten Outstanding Teachers in Instructional Device in Science in NCR Level. She is also frequently selected as a Division Lecturer for Science in the Division of Quezon City.
As a senior,  Ma'am Belnas currently holds the position as President of the Senior Citizen's Association in Kias. She started her incumbency in 2013. It's also her first time be assigned in office for SCOFAD.
By virtue of City Ordinance No. 57, s. 2009, every first Monday of October shall be known as the "Senior Citizens Officials of the Day (SCOFAD) in the City of Baguio." They shall be assigned in the offices of all elective and appointive officials from the city mayor down to the chiefs of the offices including the heads of the departments for a day.