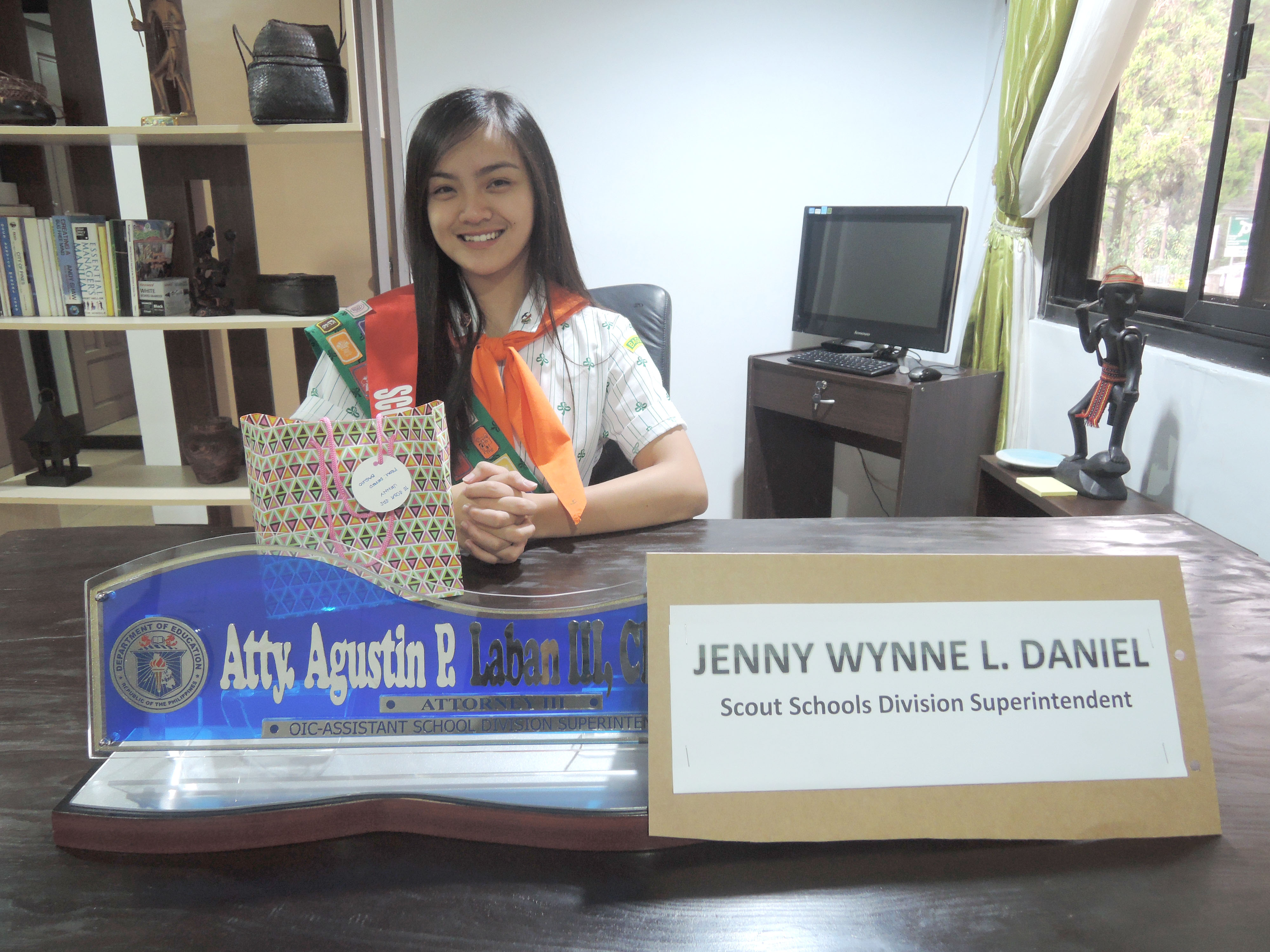 With her favorite quote, "Do your best and God will do the rest", scout Jenny Wynne L. Daniel is this day's Schools Division Superintendent under the Scout Official for a Day (SOFAD) program. Jenny Wynne is a grade 10 student of the University of Baguio High School and with hobbies such as photography, writing and eating. Likewise, she is a middle child with two siblings and was born on April 20, 2001 from parents John and Wen.
"I love to help others and share my skills, and would also like to learn more," that is what she has to say when asked on why she joined the Girls Scouts of the Philippines (GSP). Aside from her corresponding position in the SOFAD, Jenny also emerged as the 4th runner-up and one of the top 10 finalists out of 70 delegates in the recent Mr. and Ms. SSG during the National Leadership Training Program held at Teacher's Camp.
All SOFAD like Jenny attended related activities for the month of October in preparation for their assumption of duties and responsibilities, in particular orientation; observance of the Sangguniang Panglungsod regular session; attendance in the leadership training, turn-over and induction ceremony.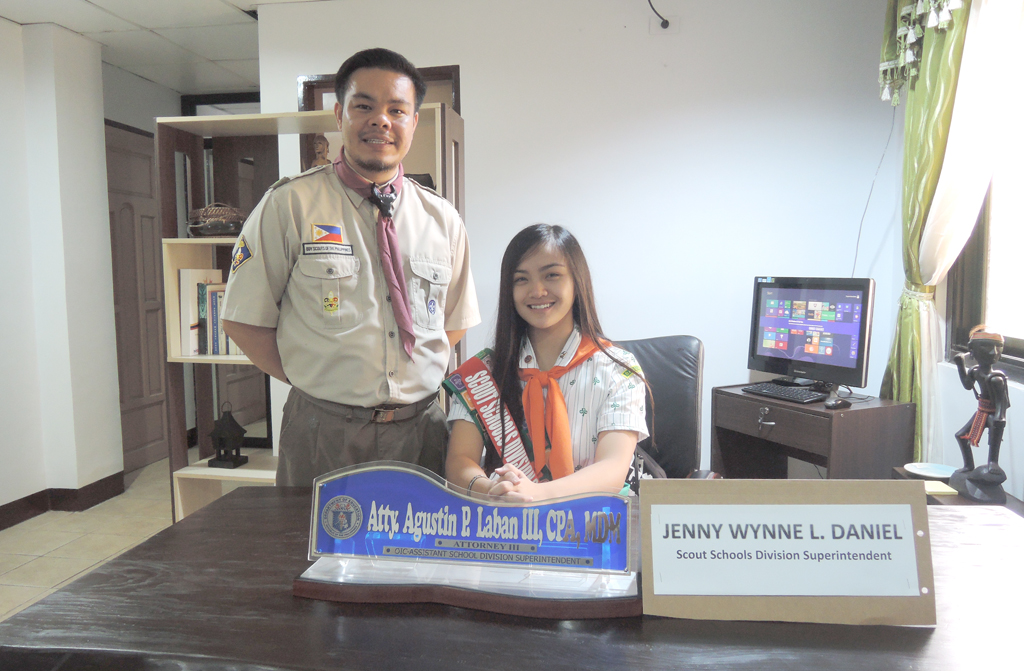 SDS FOR THE DAY- Jenny Wynne L. Daniel (seated) of UB High School poses with her counterpart OIC-Schools Division Superintendent Augustin P. Laban III during her assumption as Scout Official for a Day (SOFAD) at the Division Office on October 17, 2016. She is a scout because she loves to help others and share her skills, and likes to learn more.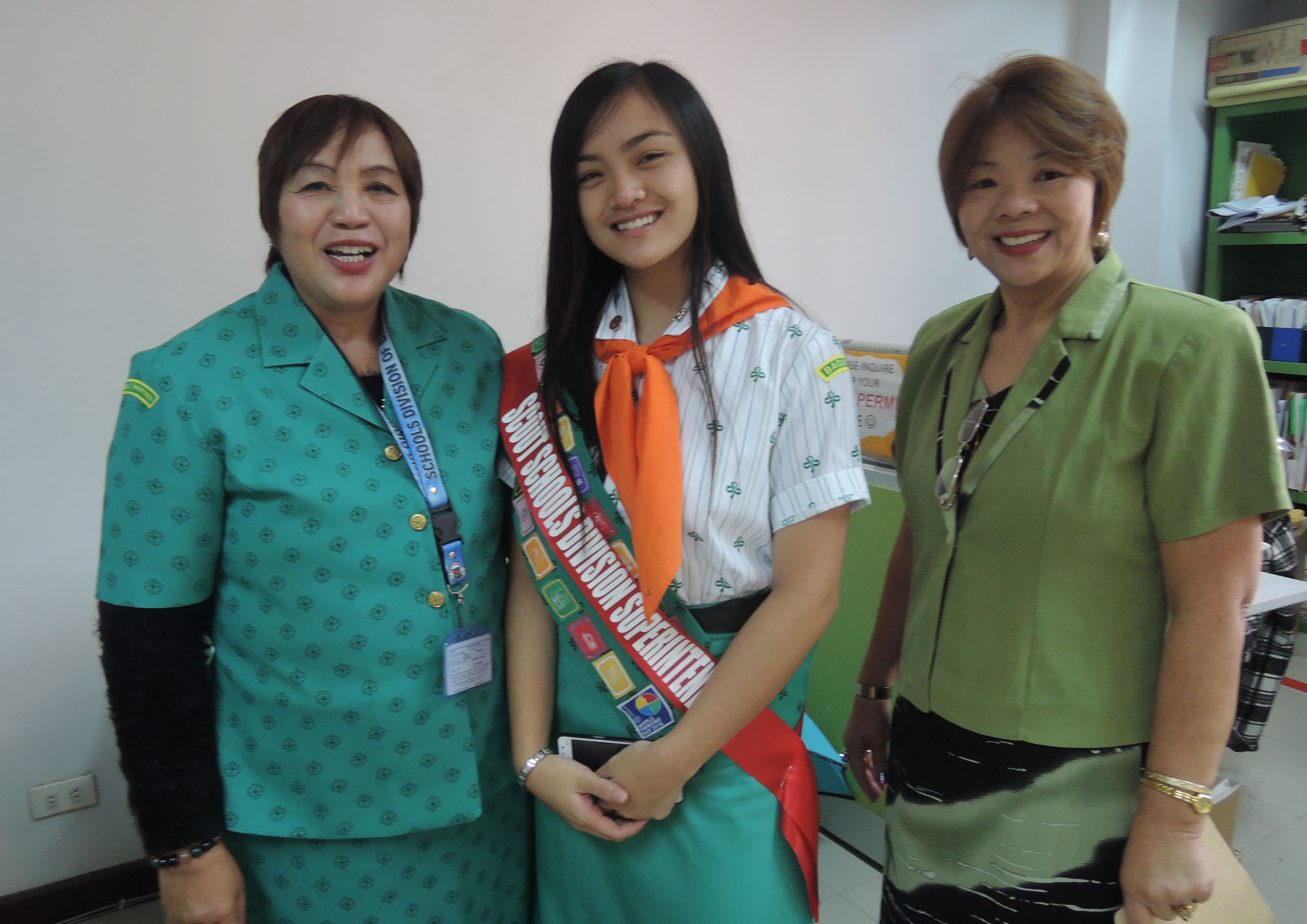 COURTESY CALL- UB High School's Jenny Wynne L. Daniel as the SOFAD SDS for the Day takes a photo with Schools Governance and Operations Division (SGOD) Chief Dr. Elma D. Donaal (left) and PSDS Dr. Rufina A. Suanding (right)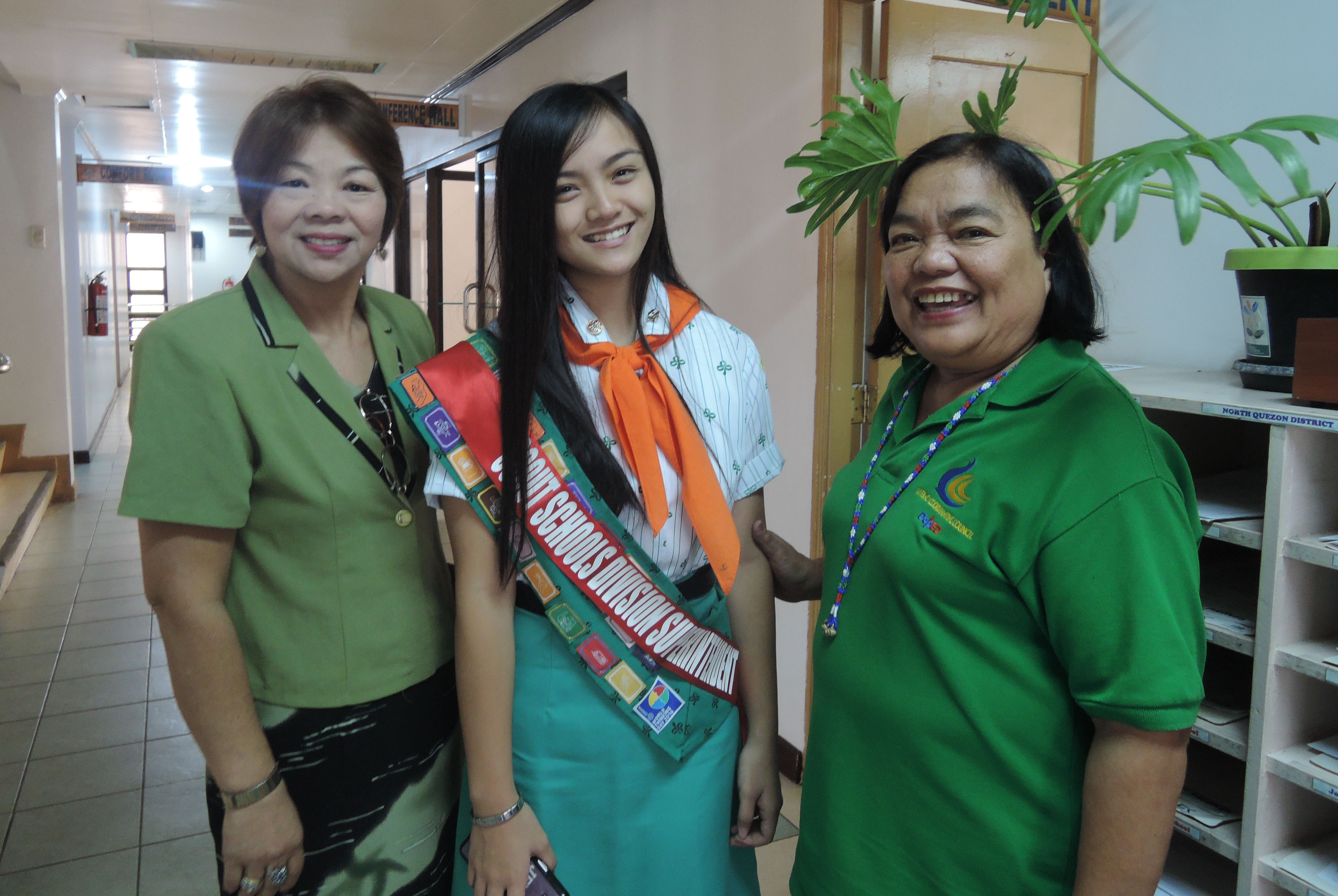 MEET AND GREET- SDS for the day Jenny Wynne L. Daniel together with the Curriculum Implementation Division (CID) Chief Dr. Rachel M. Bugtong (right) and Public Schools District Supervisor (PSDS) Dr. Rufina A. Suanding (left) as she undertakes her position under the SOFAD.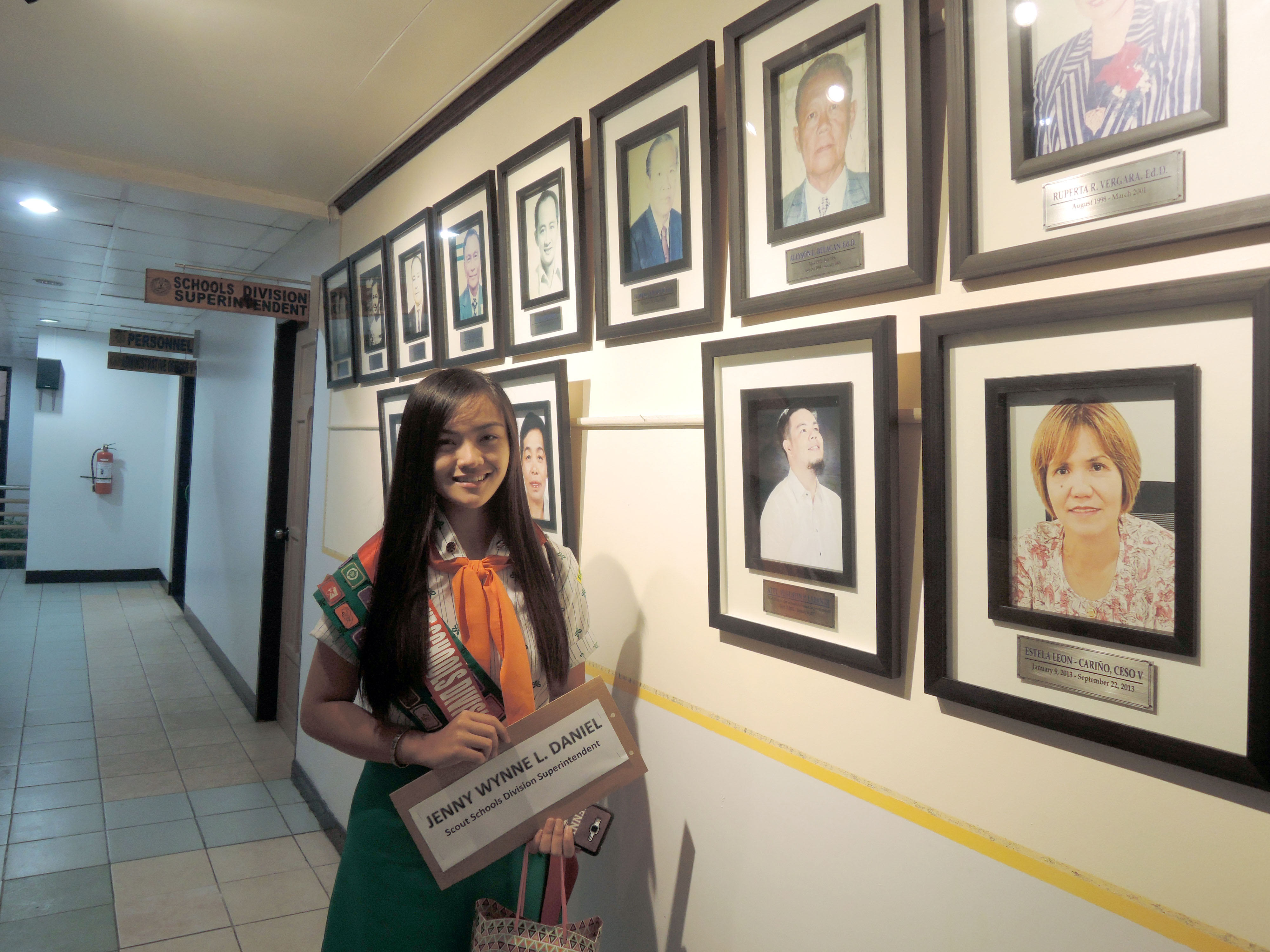 By Armi Victoria A. Fiangaan